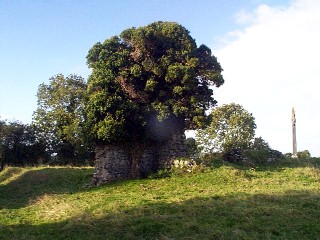 Contact: Anita Davis | 086-8845624 | This email address is being protected from spambots. You need JavaScript enabled to view it.
In January 2009 a community garden was born!
Community gardens encourage and teach everyone interested in growing food organically, provide the space and land to do so in a way that enhances local community spirit. Get those gardening gloves on and join into a blossoming project in Aughrim which will benefit your health, wealth and future!
It could be the recession that is prompting increasing numbers to grow their own fruit and veg, or it could be a fashionable trend, the point seems to be that it is definitely on the increase and many eager novices are scrambling for allotments or joining community gardening projects, or just growing food in their own pots, window-sills, back-yards and gardens. The lack of allotments in Dublin prompted one group to set up a garden on a disused site beside the canal in Dolphins Barn calling it "South Circular Road Community Food Garden" with some 40 people working and sharing the harvest.
In the early 1980's almost 40% of people with gardens grew vegetables while the figure is now estimated at 10% but increasing rapidly. Today community gardens are enjoying a resurgence due to many factors including higher supermarket food prices, environmental awareness, food miles and excessive transportation costs, and the many increasing food-scares. Many other beneficial side-effects to organically growing your own food include a better tasting and nutritionally superior food with less of a detrimental impact on the earth.
According to author Richard Heinberg, "there are lots of good reasons to garden these days – given that food prices are soaring and the nutritional quality of supermarket food diminishes by the year....We must teach our neighbours the survival skills they will need as fossil fuels (oil especially) dribble away; we must set an example, and help create the gardening networks that will provide food for our communities during the hard times ahead."